Moderators: RTCW Admins, Super Moderators, vB3 - Administrators
okay, then i will check this forum out for more infos when the 3rd season begin with signups

Unfortunately i cant contact my old teammates from team elite or gstars from asus cup, some years ago.
maybe i can create a 3-4 players team for the next season.
im looking forwars for more information
---
Oooo Shrub comp. Yes pleaaaase. Predicted starting date?
We been in the last osp cups and weren't able to hit shiiiiit! haha.
I'll try for sure to get a team.
If anyone has contact to any of the aus players direct them here if ya could!
Fanx mates!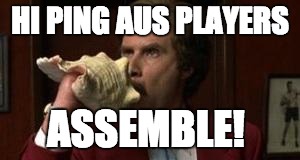 via Imgflip Meme Generator
---
bloxzin wrote:Oooo Shrub comp. Yes pleaaaase. Predicted starting date?

We been in the last osp cups and weren't able to hit shiiiiit! haha.

I'll try for sure to get a team.

If anyone has contact to any of the aus players direct them here if ya could!

Fanx mates!

via Imgflip Meme Generator
there is no lag
---
I'll watch this space for a bit. Not keen on playing too seriously, but if you need a body I can turn up and get carried by you both

If you don't have him on facebook, I'm pretty sure pingrage still plays 1.0 fairly regularly and he might be keen

Dash is already playing in this with another team. The traitorous swine defected to England
---
Return to Return To Castle Wolfenstein
Who is online
Users browsing this forum: No registered users and 1 guest